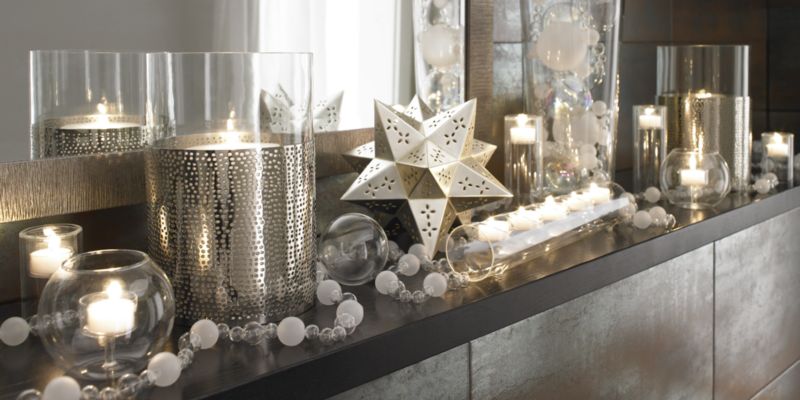 With just a few of these touches here and there, you too can create the ambiance of a well decorated home.  Your friends will think you hired a professional decorator!
All of these items are available at Crate & Barrel, most are very inexpensive under $10, except for this fabulous pillow above $49.  But, if you've ever wondered how to add a touch of GLAMOUR to any room, this will definitely do it!  It's FABULOUS…..
A  few years ago I wanted so created a certain theme in my home of RICH royal colors of Gold throughout.  After tallying the total, I thought well this is just ridiculous, I cannot justify spending $1000′s on Christmas Decor.  So I waited until after the holidays, and mind you I went first thing the day after Christmas, and although I spent major $$$$, I saved so much.
So as a suggestion, make a plan, and plan ahead and YOU too will be able to afford some of the best and most beautiful decor out there!
Sending you major Hugs this weekend, just in case you need one!
Bella