Has your hair lost its sparkle?  Maximize your GLOSS effect with these techniques!
Mask it!
Mix several tablespoons of honey and olive oil. Then, apply this homemade mask to ends, working your way up to coat the entire head. Leave in for 20 minutes and rinse out with shampoo and conditioner. "It's mother nature's secret to shiny hair!"
Clarify it!
Over time, the accumulation of styling product can be a drag. It clings on like a needy boyfriend, weighing hair down and stripping its sparkle. To ditch the buildup, I recommends adding one tablespoon of baking soda to two tablespoons of your shampoo. The sodium bicarbonate will remove the stubborn, sticky residue.
Brush up!
You wouldn't brush your teeth with sandpaper and the same should be said of your locks. "Upgrade to a natural boar bristle brush," says Jill Guzzo, stylist at NYC's Butterfly Studio Salon. Natural bristles evenly distribute the natural oils in hair and smooth the cuticle to create a polished finish.
Shine on!
Natural coral lipstick, topped with a light layer of gloss."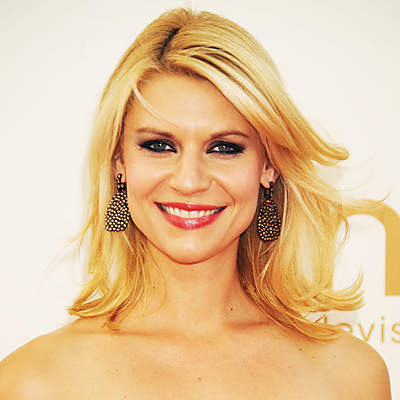 Makeup artist Matin Maulawizada, brand ambassador for Laura Mercier, was inspired by the rock 'n roll vibe of the 1980s when he created Claire Danes's eye-catching look at the 2011 Emmy Awards in Los Angeles. But rather than giving the star a thick swipe of opaque lipstick, he opted for a more contemporary finish: Gel lip color in a sheer red orange.
Whether it be your hair or lips, both look better shining! Gloss always – thick heavy lips that look dry are just not kiss worthy!
Happy Monday Dolls
Bella
XoX
photos and ref: InStyle and MakeupdotCom